Regular price
Sale price
$37.99 USD
Unit price
per
Sale
Sold out
Crafted from Czech glass, pearls, and raw brass wire, our unique sun and moon earrings have an eclectic blend of colors, featuring lavender, mermaid glass, and peridot beads. Pull any look together with this whimsical addition!
Peridot is known as the stone of compassion, peridot calms anger by giving renewal to all things. It fosters emotional balance, security, and inner peace. When set in gold, this gem was said to protect the wearer from nightmares. Peridot is named after the French word peritot, meaning gold, because the mineral can vary towards this color. Peridot is the birthstone for the month of August. It is also the stone given to celebrate the 16th year of marriage. Peridot has been long considered to be an aid to friendship and supposedly frees the mind of envious thoughts. It is also supposed to protect the wearer from the evil eye. Other legends credit peridot with bringing happiness and good cheer, attracting lovers, and strengthening the eyes.
Components used: Stainless steel ear wires. 
Crafted with care and precision, our jewelry is created to order (unless otherwise specified), with a typical lead time of 3-5 business days.
You can customize the color of the beads - just shoot us a message. Note: if we don't carry the color/type of bead you're asking for, it may take longer and incur an extra charge since we'll need to order it.
Bear in mind, we craft our jewelry by hand. It's normal to spot a few flaws—no two pieces are alike! Due to the unique variations of each stone, the appearance may vary slightly. Photos are just examples. 

Please do not expose your jewelry to any chemicals and humidity, as it will cause it to tarnish. Keep your jewelry stored in a safe place, away from humid environments. Do not go swimming or shower with your jewelry. Please see our care instructions for more detailed information. :)
View full details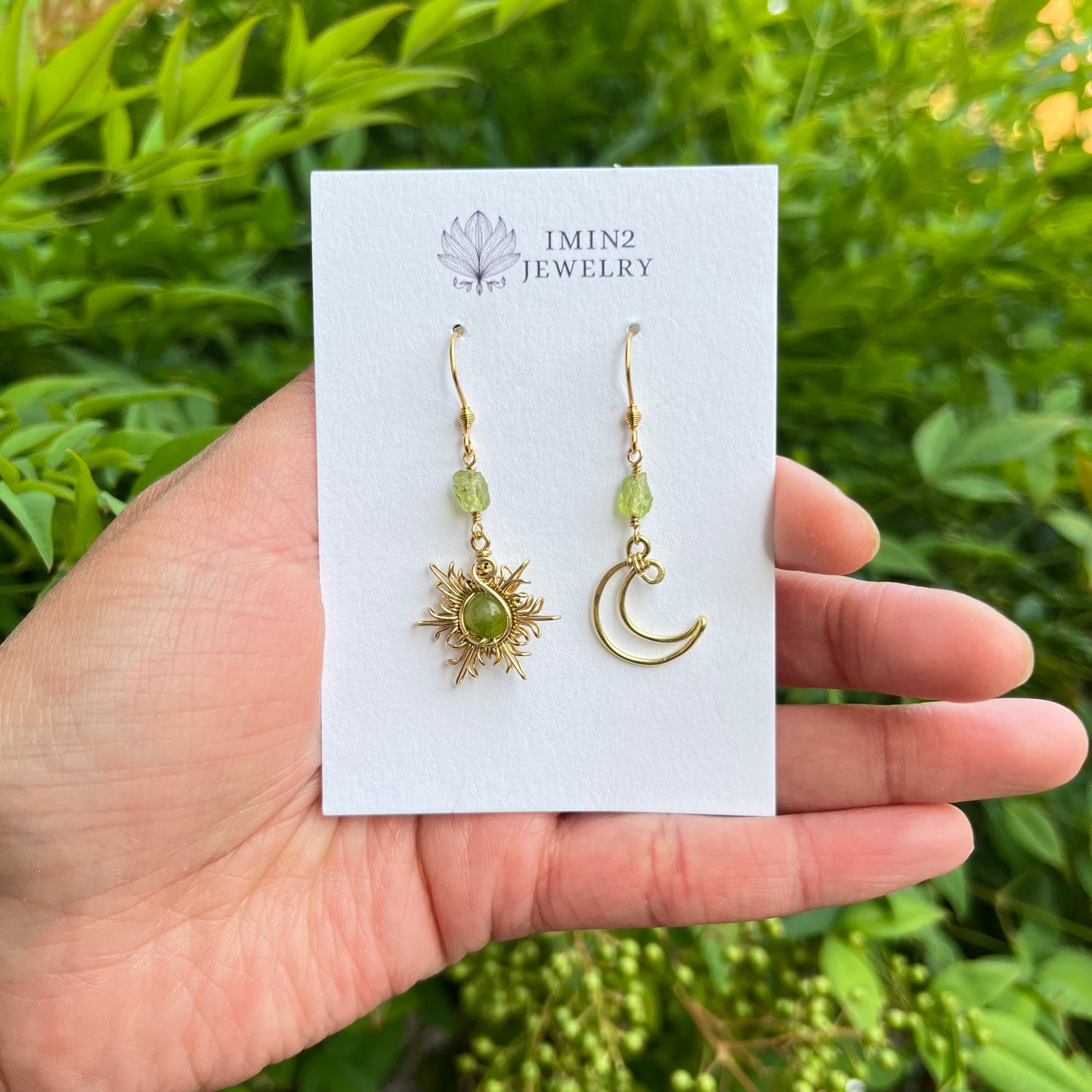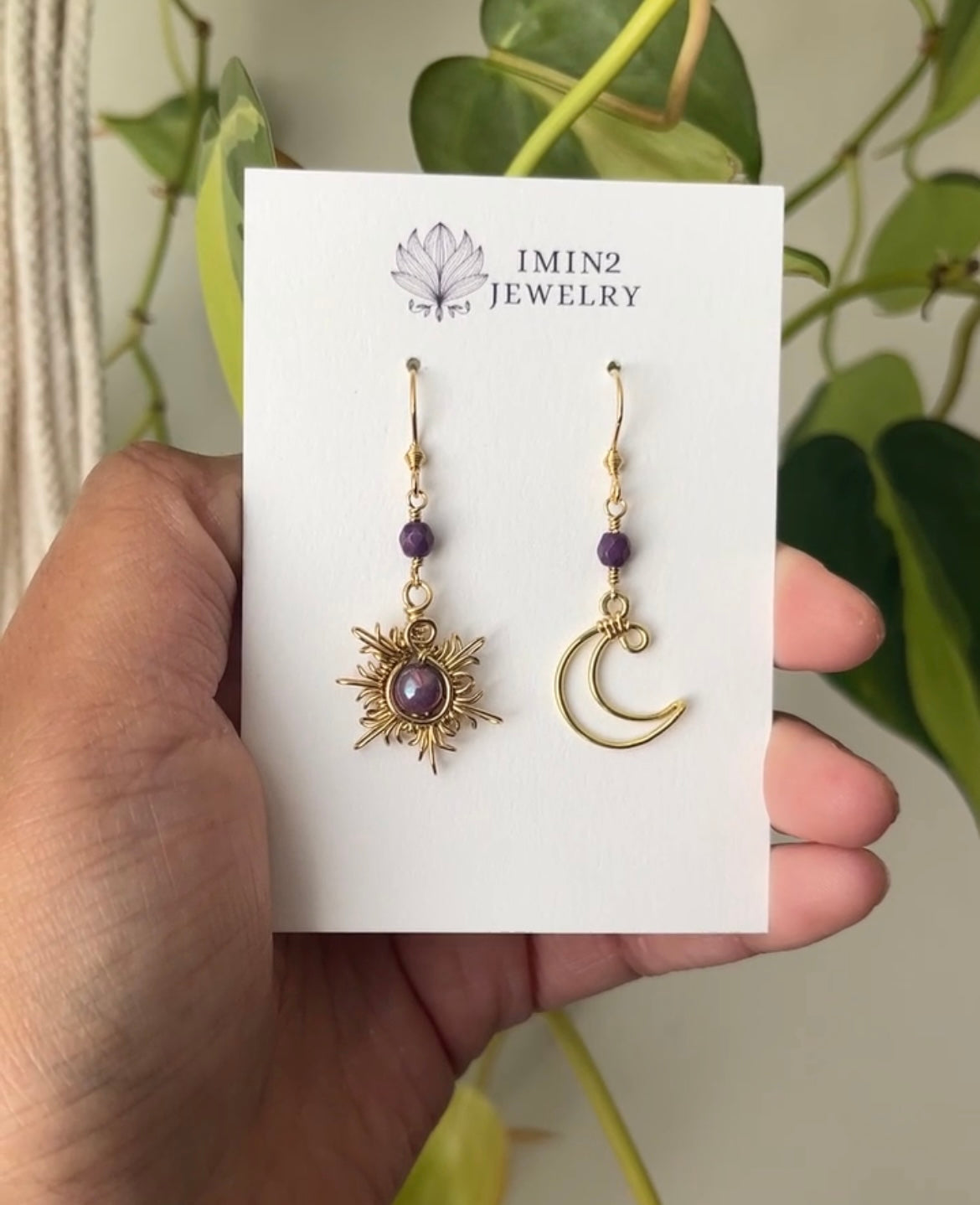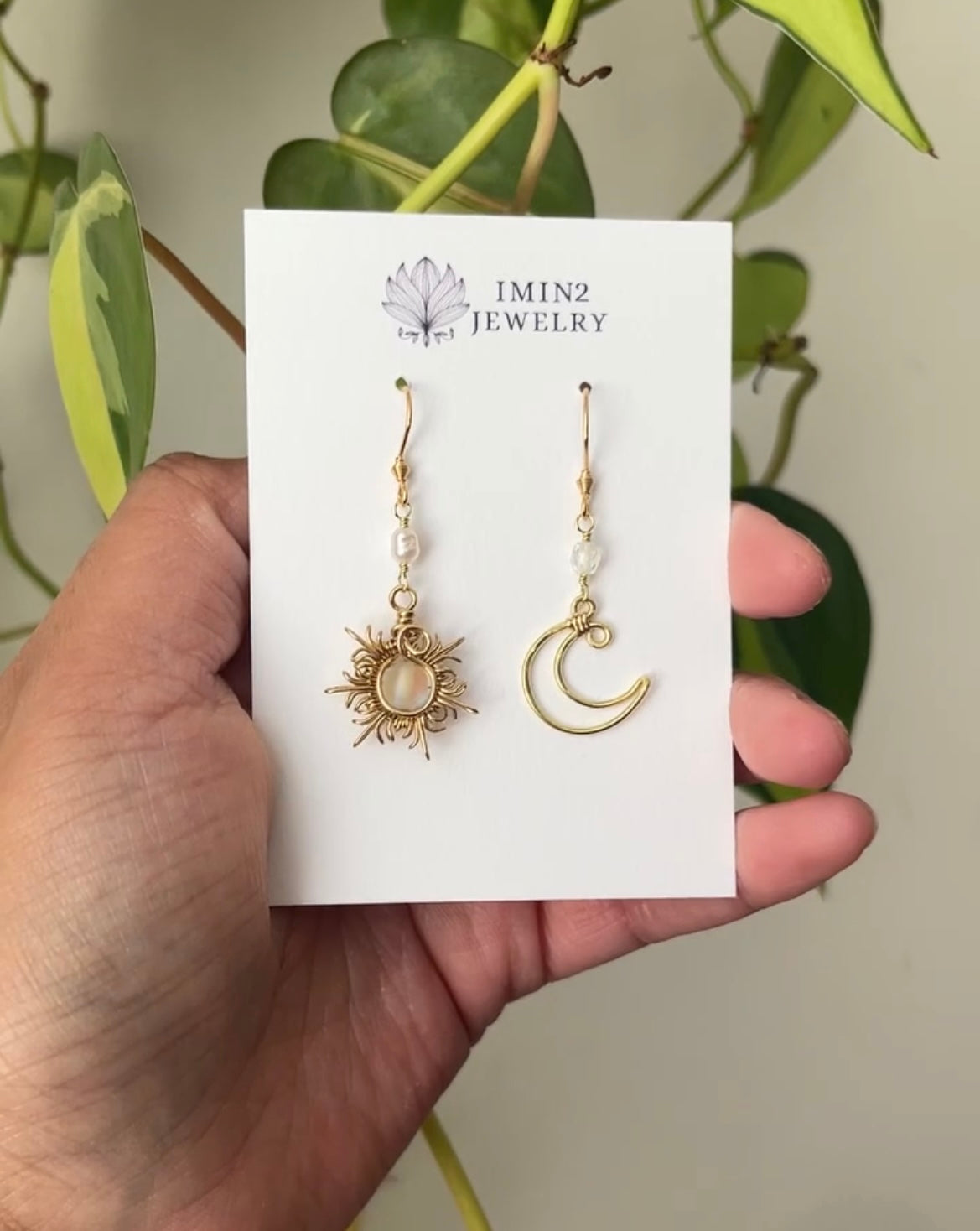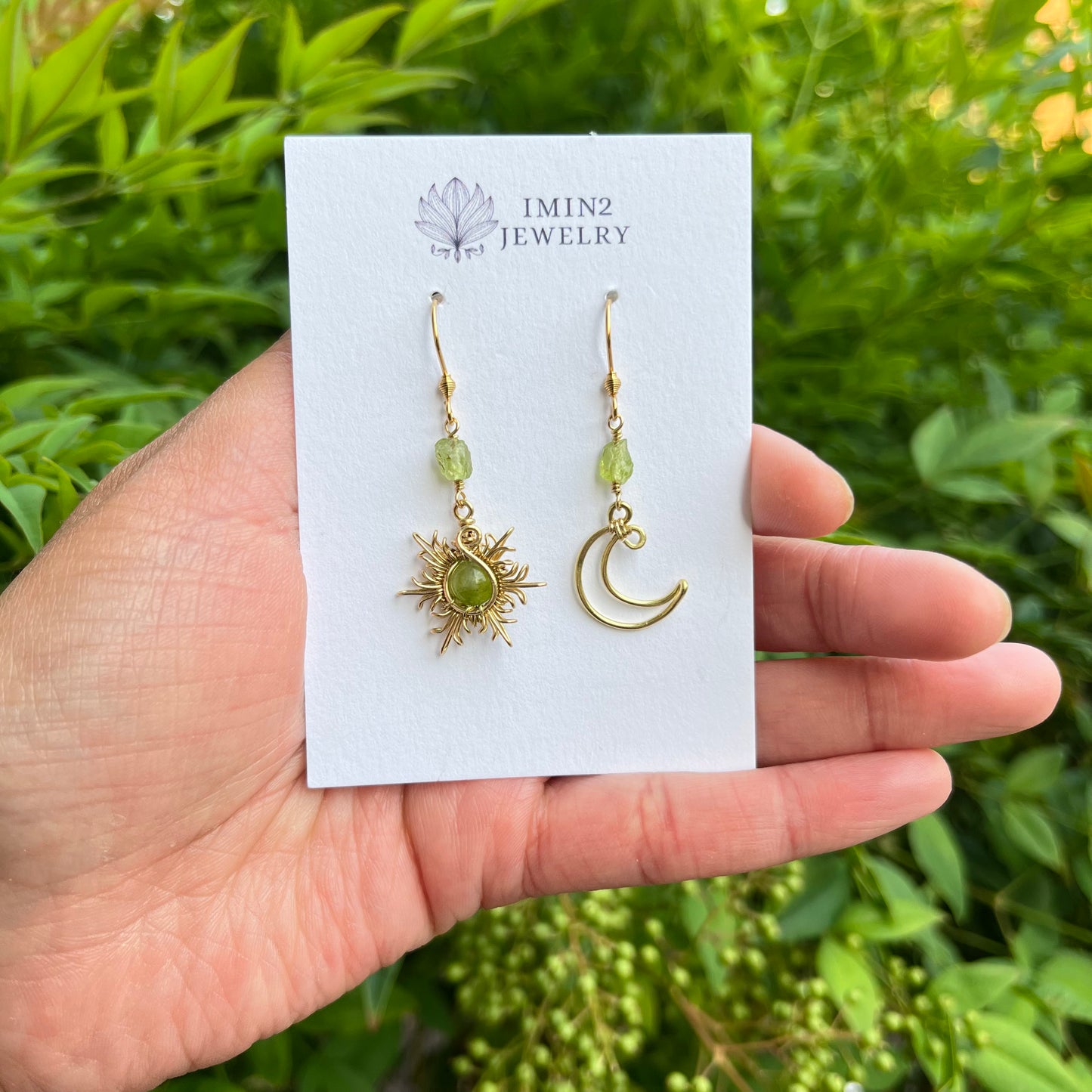 She Loves them!
I gave a lavender pair to a friend for her birthday and she loves them. Always receives compliments when she wears them.