Regular price
Sale price
$39.99 USD
Unit price
per
Sale
Sold out
Our Sun and Moon Earrings have skyrocketed to the top of our customers' faves! Featuring a gorgeous focal bead--Lavender Czech glass, Mermaid glass, and Peach Moonstone--all framed in solid copper and accessorized with Czech glass beads and pearls. Any queries? Give us a shout--we'd be happy to help!
Peach moonstone is a perfect choice for anyone who wants to add some light, magic, and love to their life. It is a stone of new beginnings, intuition, and feminine energy. It has a soft peach color that glows with a subtle shimmer, reflecting its calming and healing properties.
Components used: Solid copper & copper plated niobium hypoallergenic ear wires. 
Crafted with care and precision, our jewelry is created to order (unless otherwise specified), with a typical lead time of 3-5 business days.
You can customize the color of the beads - just shoot us a message. Note: if we don't carry the color/type of bead you're asking for, it may take longer and incur an extra charge since we'll need to order it.
Bear in mind, we craft our jewelry by hand. It's normal to spot a few flaws—no two pieces are alike! Photos are just examples.
Using natural bare copper and high-quality stones, our handmade pendants and charms are crafted from start to finish. We oxidize, clean, and polish the copper for a beautiful finish. Due to the unique variations of each stone, the appearance may vary slightly.
Preserve its beauty—avoid showering or swimming with it on, take it off before bed, and keep it away from humid spaces like the bathroom. Through diligent care, your jewelry can last all the lifetimes! We've kept ours proudly on display in our studio for over two years with no problems.
View full details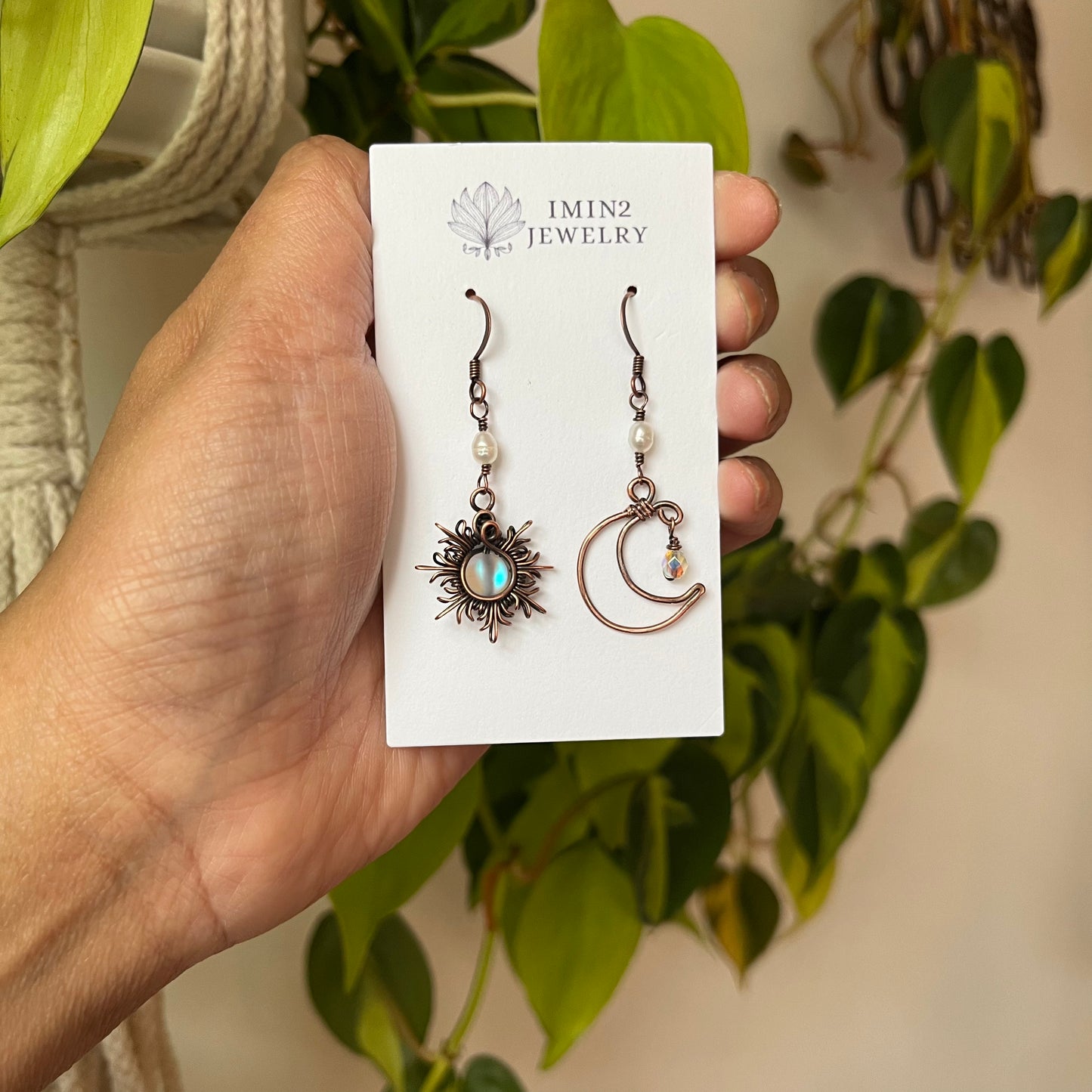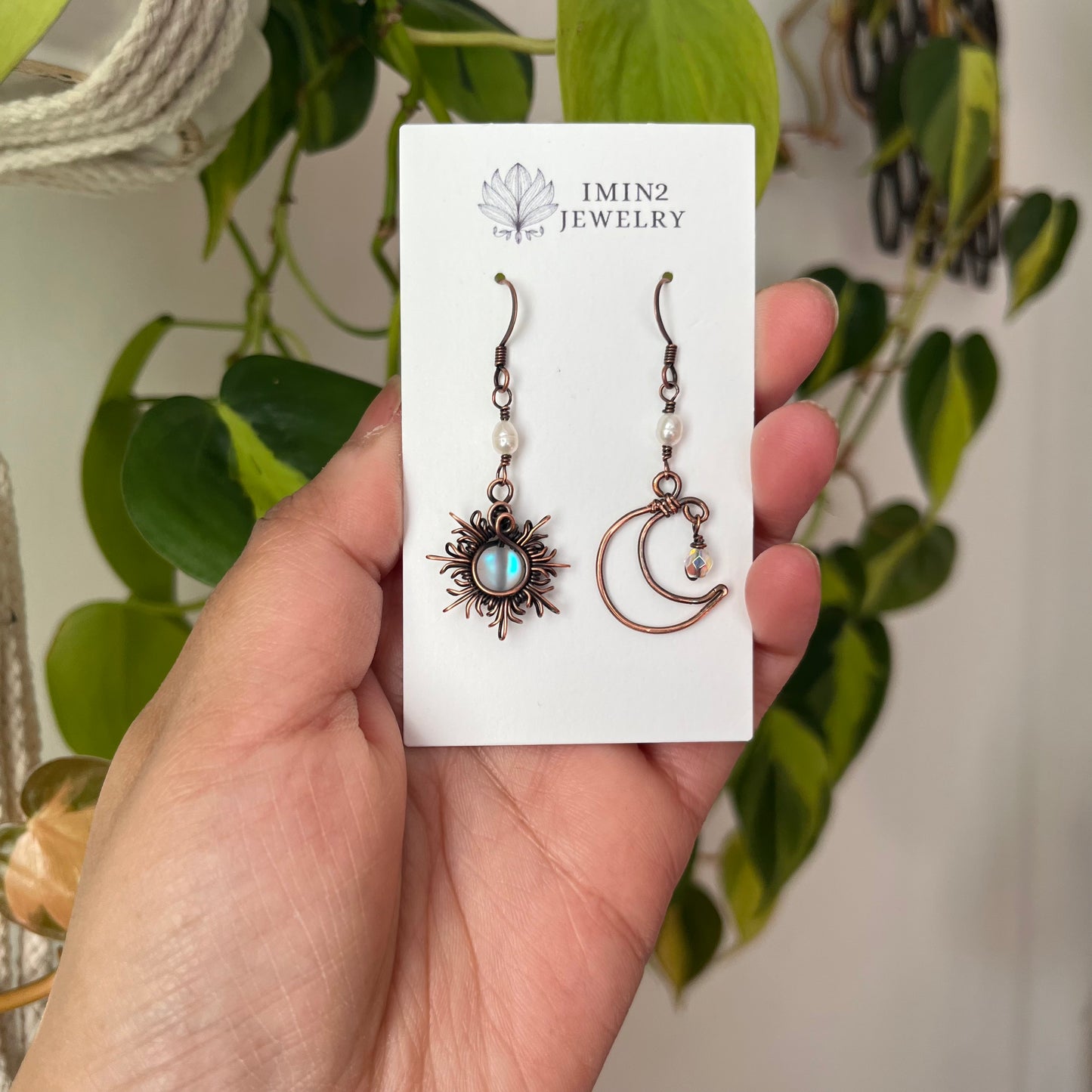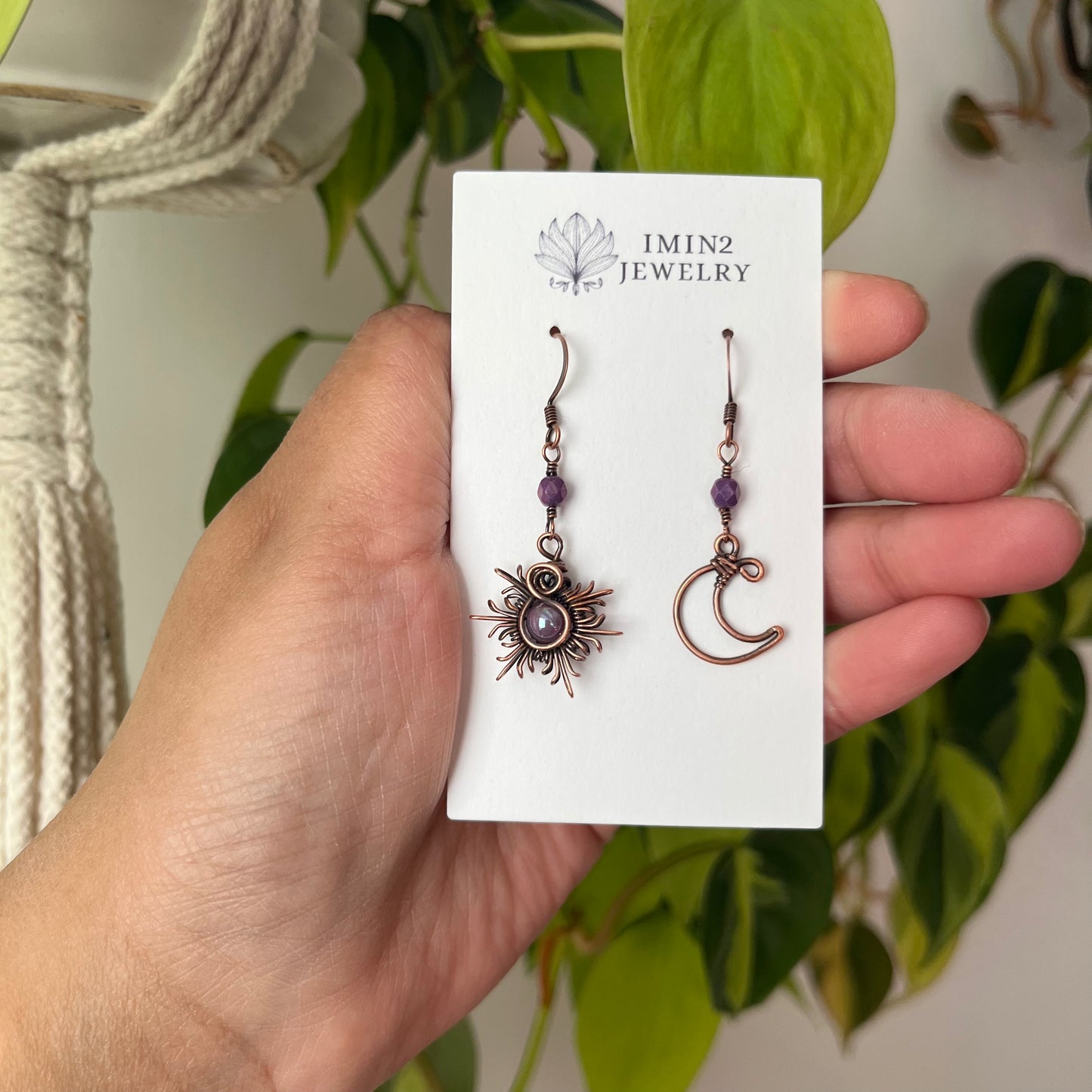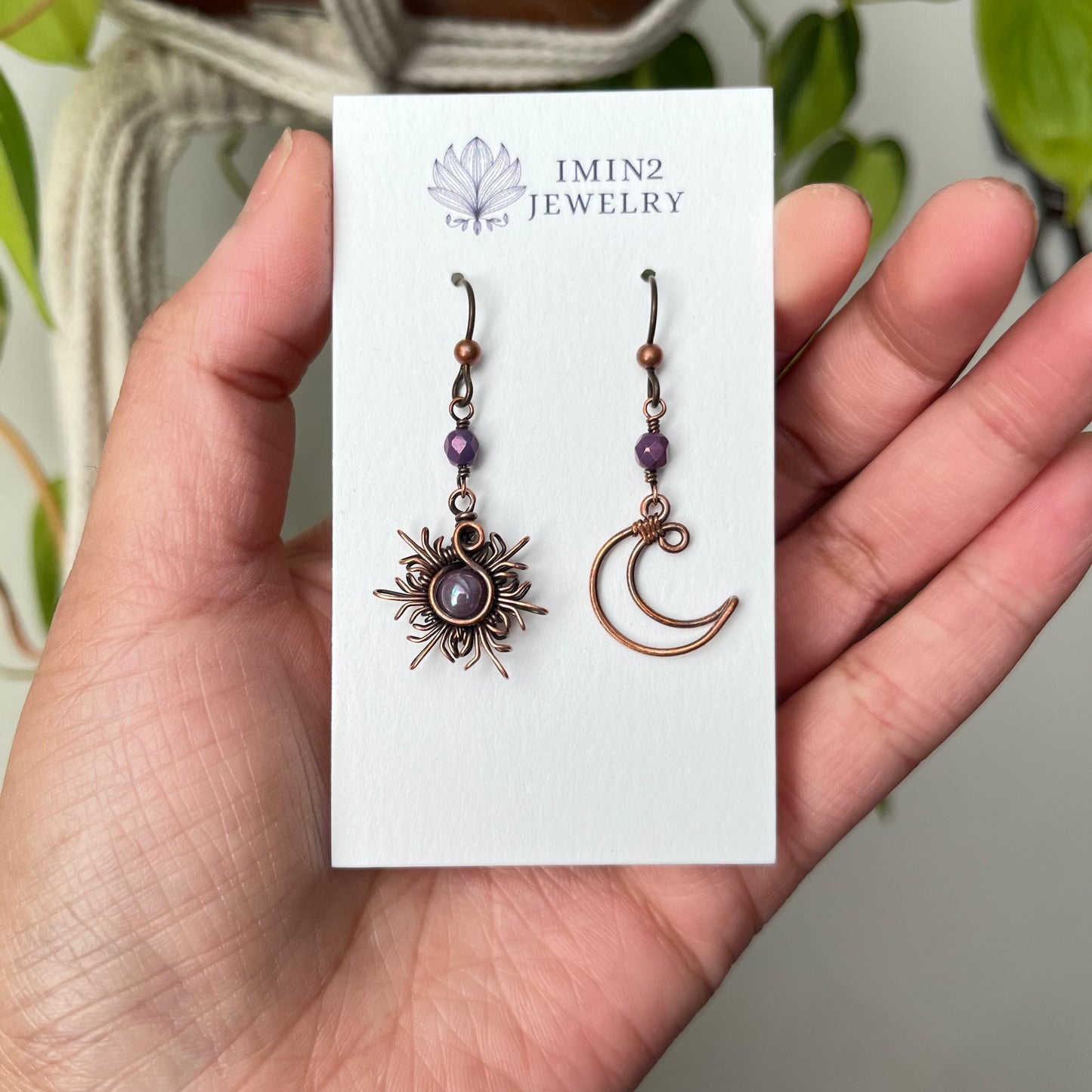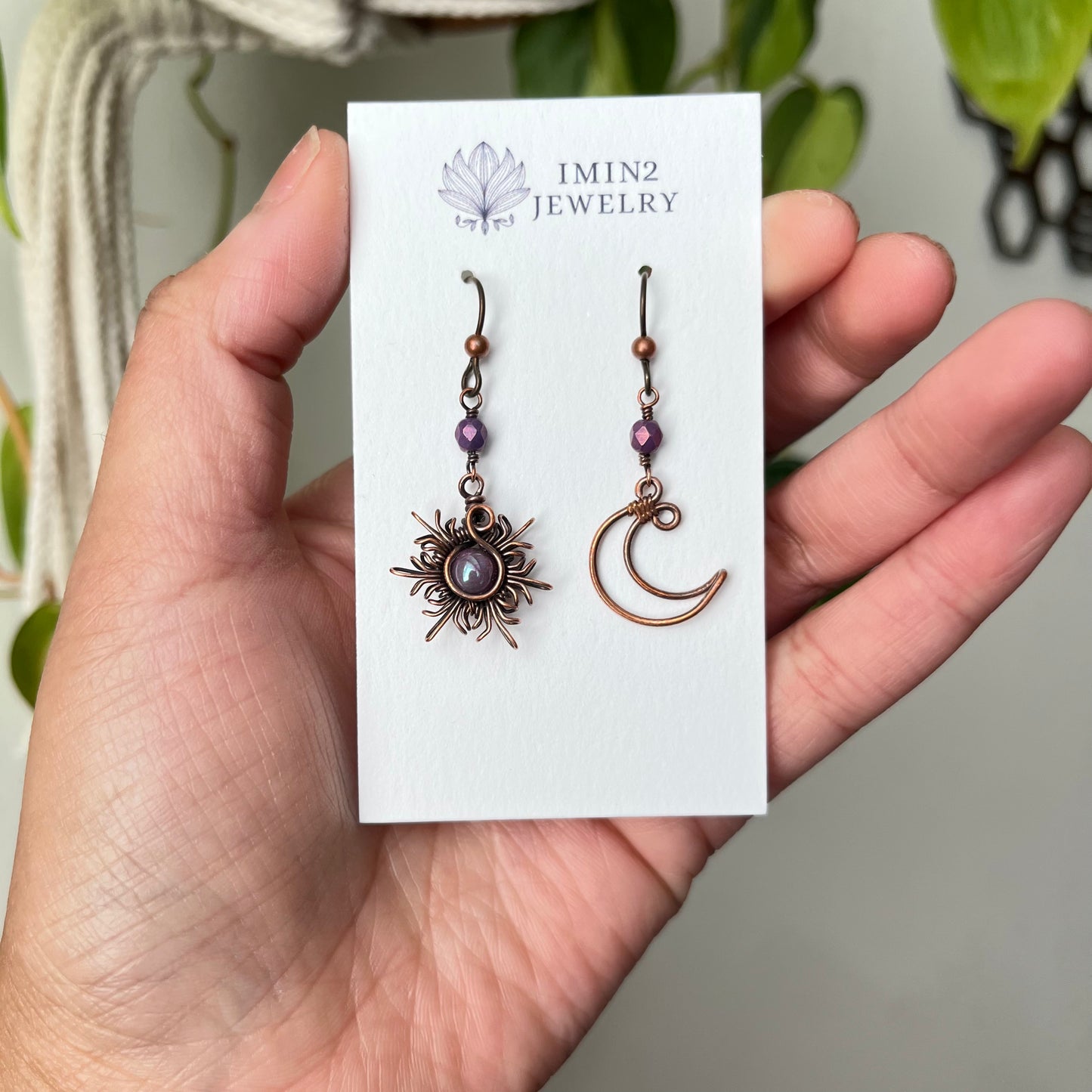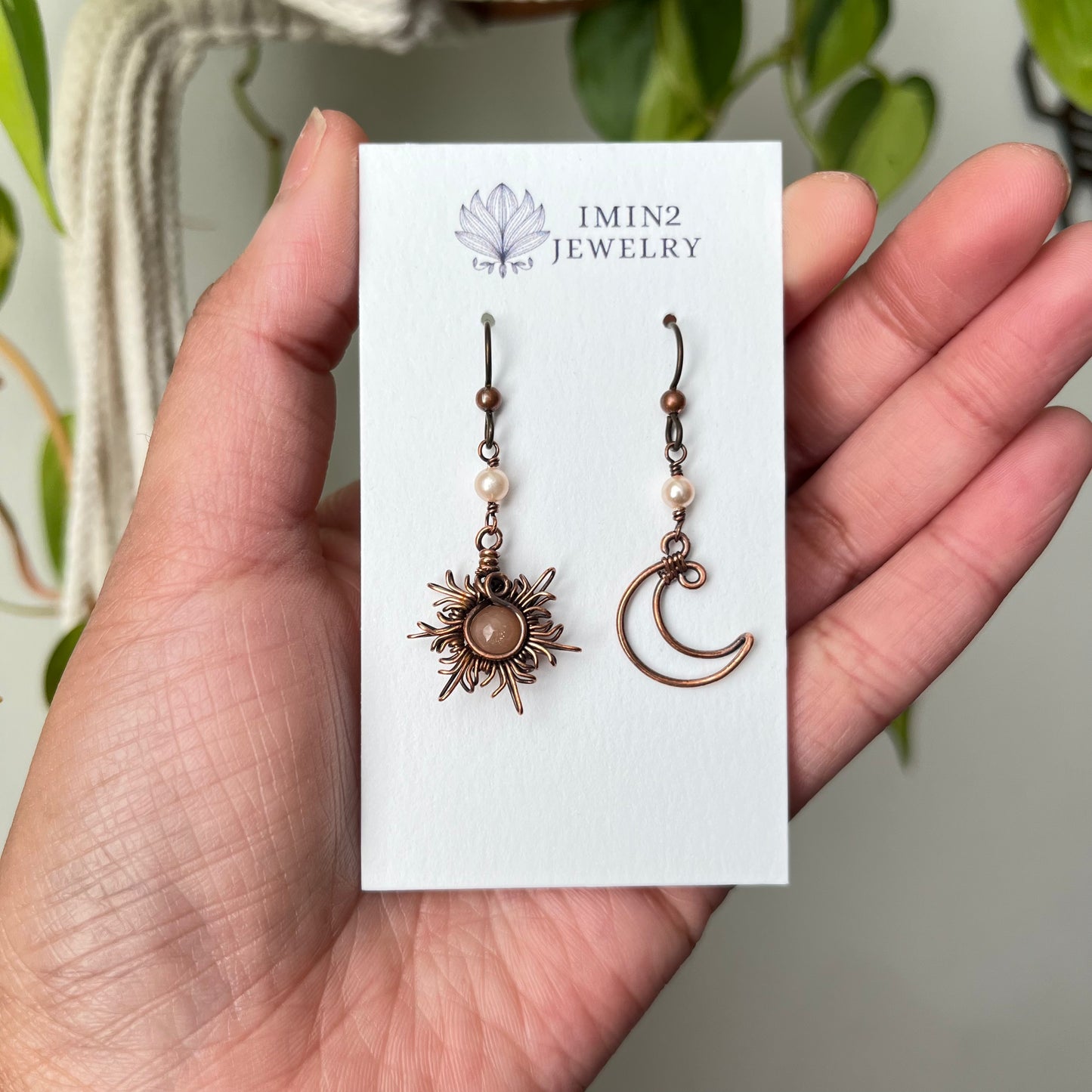 So beautiful
I love these earrings so much. The design is beautiful the stone is gorgeous and I love how lightweight they are so I can wear them all day without them hurting my ears.