Regular price
Sale price
$44.95 USD
Unit price
per
Sale
Sold out
Earrings featuring a sunburst design crafted with blue lapis lazuli gemstones and brass wire. Experience an eye-catching glimmer of optimism with these timelessly stylish earrings. Rich in blue hues, lapis lazuli is said to unlock the power of the sun, so wear these earrings to awaken a sense of hope and strength.
Components: Raw brass. Stainless ear wires.
Lapis lazuli is a stone of truth, protection, and serenity. It stimulates the desire for knowledge, truth, and understanding, and aids the process of learning. It also encourages honesty, self-expression, and inner wisdom. Lapis lazuli has a deep blue color with golden flecks of pyrite, giving it a mystical and magical appearance.
Crafted with care and precision, our jewelry is created to order (unless otherwise specified), with a typical lead time of 3-5 business days.
Preserve its beauty—avoid showering or swimming with it on, take it off before bed, and keep it away from humid spaces like the bathroom. Keep your jewelry inside the jewelry pouch we included with your order. Through diligent care, your jewelry can last all the lifetimes! We've kept ours proudly on display in our studio for over two years with no problems.
View full details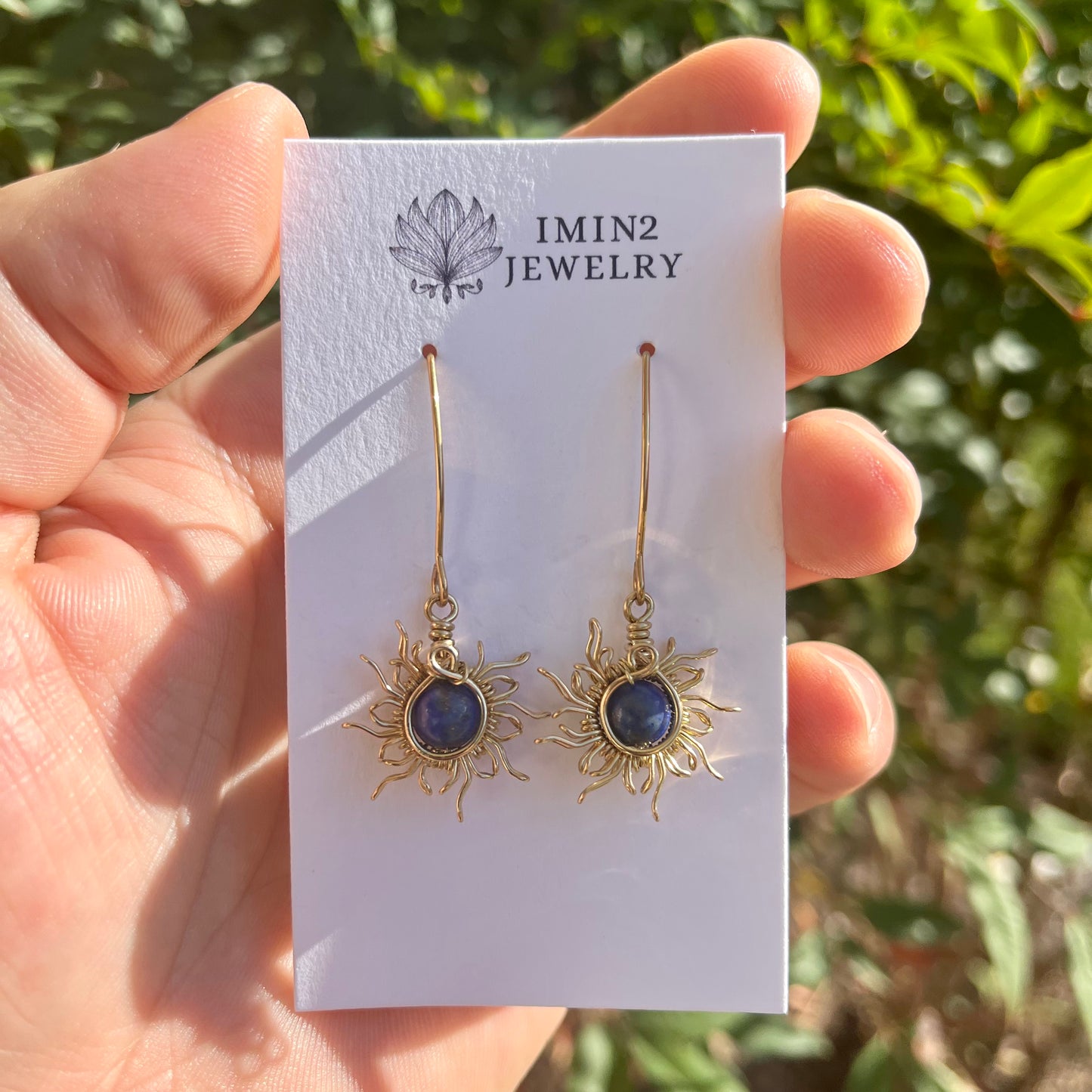 Absolutely stunning
Recipient of so many compliments! Love having a conversation piece!